Sustainable Design
Swauk Ranch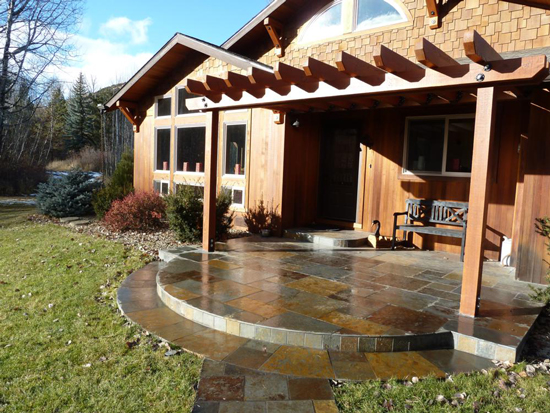 Seattle, WA — This is a new structure that is comprised of 5 buildings attached in a row. This building is built green. The trusses shown are site built from heavy timber, 50% of which was milled on site and the rest was from old growth lumber reclaimed from a 100 year old warehouse in Seattle.
The trusses span 40 feet, supporting an 80 psf roof snow load. The trusses feature a clerestory, letting natural light in. The building includes a ranch maintenance shop, office space, and a small residence.
The project also includes a wind turbine generator to reduce demand on the grid.